Due Diligence that Goes Beyond the Balance Sheet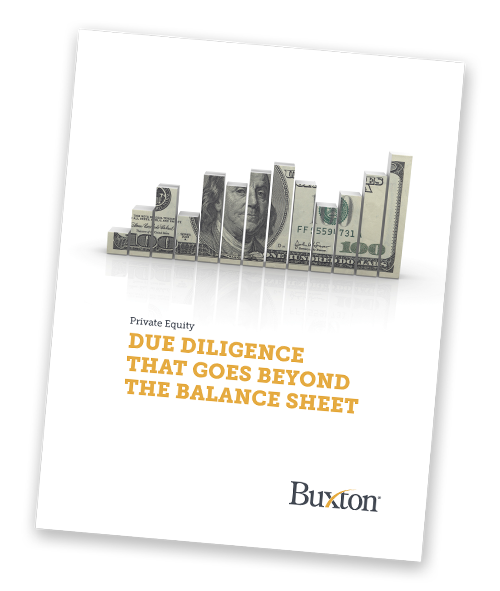 In every stage of portfolio management – from mergers and acquisitions to S-1 filings – risk mitigation is paramount. Millions of dollars are riding on your every decision, and a single wrong move can create a notably negative effect on your balance sheet.
Learn how Buxton can help you reduce uncertainty and consistently make decisions based not on opinions or emotions, but on objective fact.
Fill out the form below to read the full report.