Market Share: Know Your Impact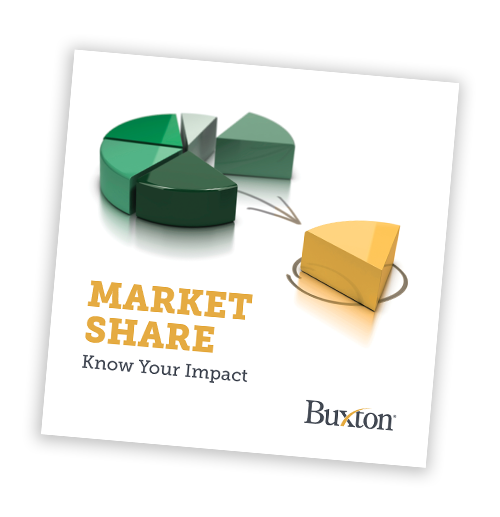 Market share is the most sought after metric companies can use to evaluate the success of any revenue generation effort – from marketing and advertising campaigns to repositioning or remodeling initiatives.
Continue reading for examples of how a Buxton Market Share solution will enhance your ability to assess business performance to help your brand not only survive, but thrive.
Fill out the form below to view the full report.