The Right RX - How To Prepare for Acquisition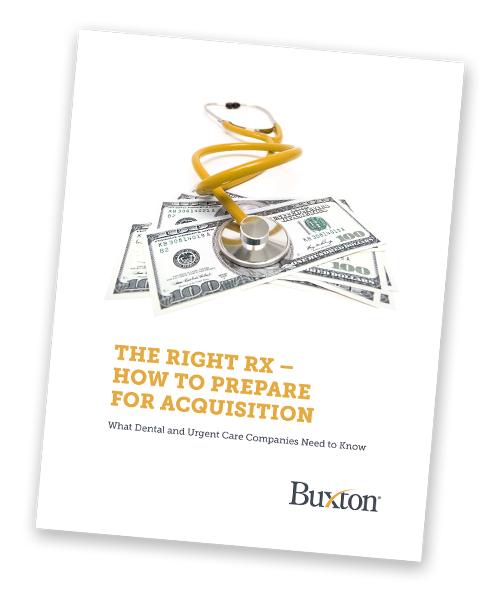 The radical transformation of the healthcare industry, combined with the increasing pressure to become more efficient, has created new categories of winners and losers, and private equity firms are beginning to take note. With urgent care and dental practice management (DPM) organizations poised for growth in the coming years, organization owners are either considering or preparing for a sale in order to better compete in this new environment.
Is it time to sell? By using both traditional financial analysis and the insights provided by patient analytics, owners can come to the table with the ability to demonstrate the true value of their organization to potential buyers. Here are the key factors owners should include when doing their own due diligence.
Fill out the form below to read the full report.