SCOUT On-Demand Answers to Your Business Questions.
SCOUT allows your stakeholders to have a unified view of your customers with a single platform. By integrating customer data, location data and Buxton's analytics, SCOUT puts in your hands the power of understanding your customers and growth opportunities to drive your strategies.
Location Matters. Customers Matter More.
Location, location, location is the old saying. Customer, customer, customer is the new way of thinking. Which potential locations have the largest concentrations of your most valuable customers, and individuals who look just like them?
With SCOUT, quickly forecast revenue potential for any site, before even setting foot in the market.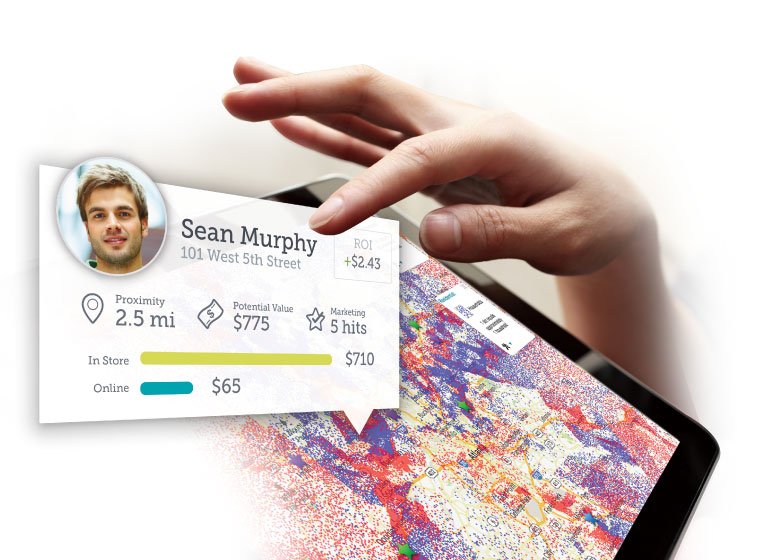 Maximize Potential. One Market at a Time.
Utilizing SCOUT, quickly evaluate any market and make informed site selection and growth decisions with the touch of a button.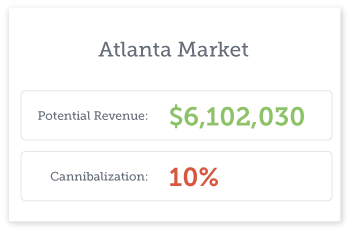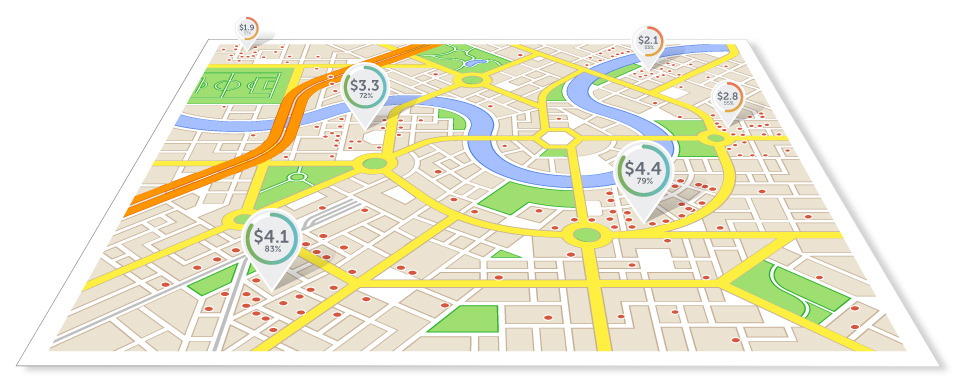 Evaluate Your Entire Portfolio.
Utilizing your retail growth solution in SCOUT, Buxton provides you with a clear understanding of revenue potential for every store in your portfolio.
Take a closer look at the locations that aren't performing to their full potential. Is there opportunity for a remodeling investment? Does the merchandising mix need to change based on the evolving trade area? Has more competition entered the market?
Grow your existing locations to meet their potential – it all starts with understanding this potential at each store level.
Connect Your Entire Organization.
From the C-suite to your analysts, marketing and real estate, SCOUT puts all of your decision-makers on the same page providing a centralized view of your customer and your growth strategies.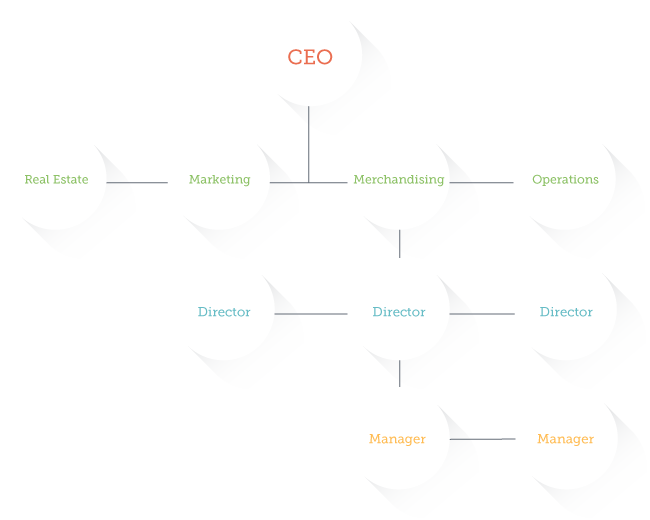 Download our latest report.