Healthcare Industry
We understand your patients, do you?
Discover the power of knowing your patients inside out—their preferences, behaviors, and healthcare choices. Buxton equips you with invaluable insights into patient behavior, enabling you to enhance patient satisfaction, retention, and attract more individuals who can benefit from your exceptional care.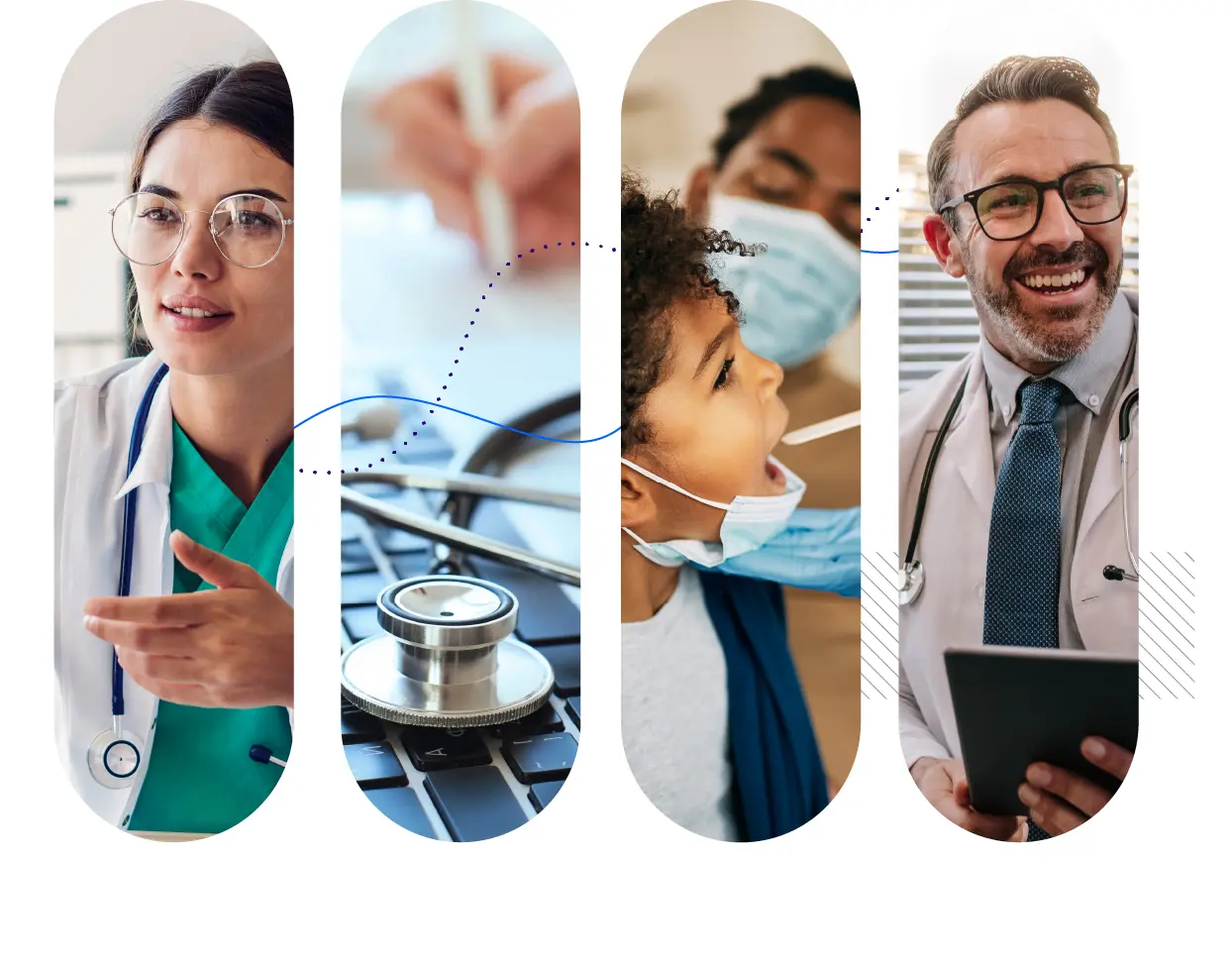 Loved by Top Healthcare Brands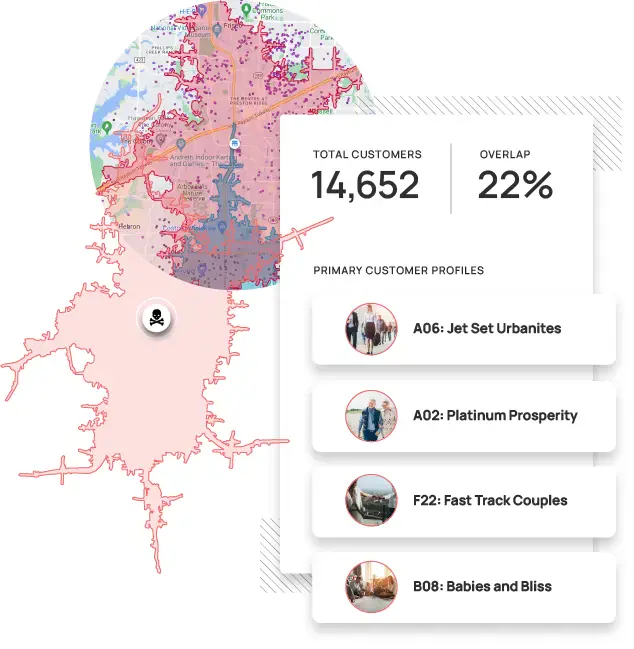 Know Your Competitors
Stay ahead in the healthcare arena.
By gaining profound insights into the patients of your competitors, you can take strategic actions that truly matter, helping you gain a stronger foothold in the healthcare market.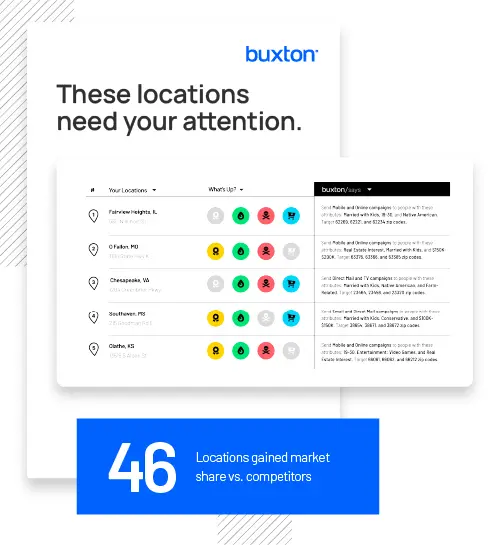 Understand Market Share
Unlock potential.
Whether you're a specialty health brand looking to expand your network, or a health system looking to optimize your facility portfolio and add additional services, Buxton can help you unlock your potential.
Schedule a Demo
Discover the essential customer analytics platform.