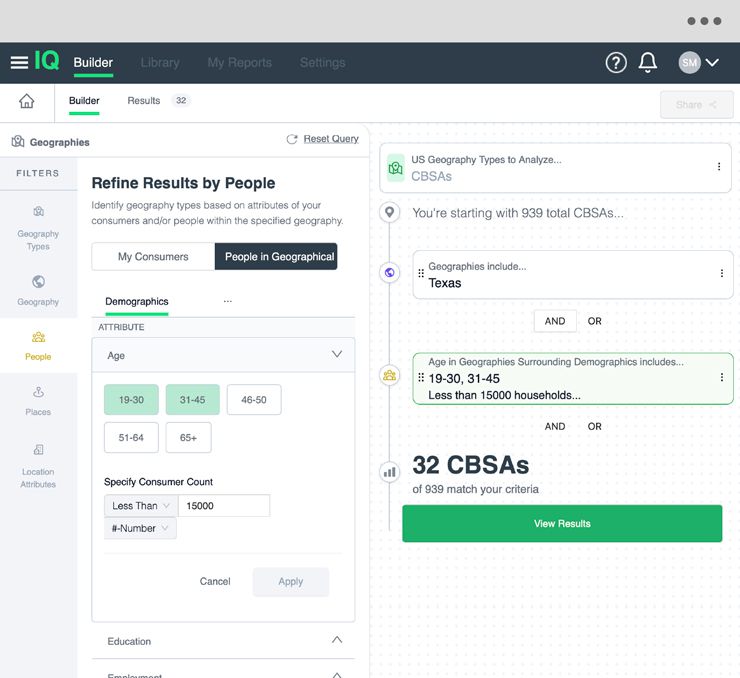 Answer questions with user-friendly queries
IQ gives you the power of Buxton's database combined with an intuitive query builder that doesn't require advanced training. Discover answers about geographic areas out of the box or integrate with SCOUT to study your locations.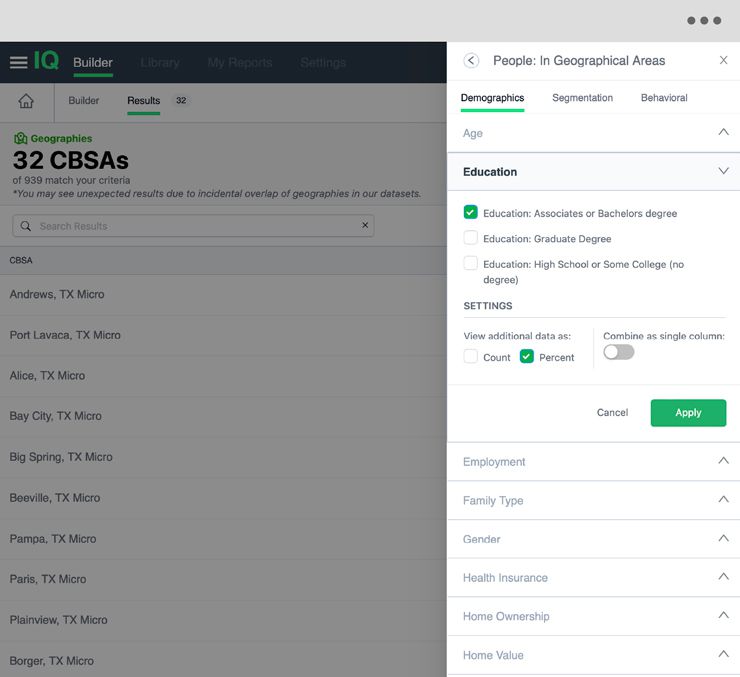 Append data to results for added context
Once you narrow your list of locations or markets based on selected criteria, you can add context to results through data appends. Inform marketing campaign planning, real estate decisions, and so much more.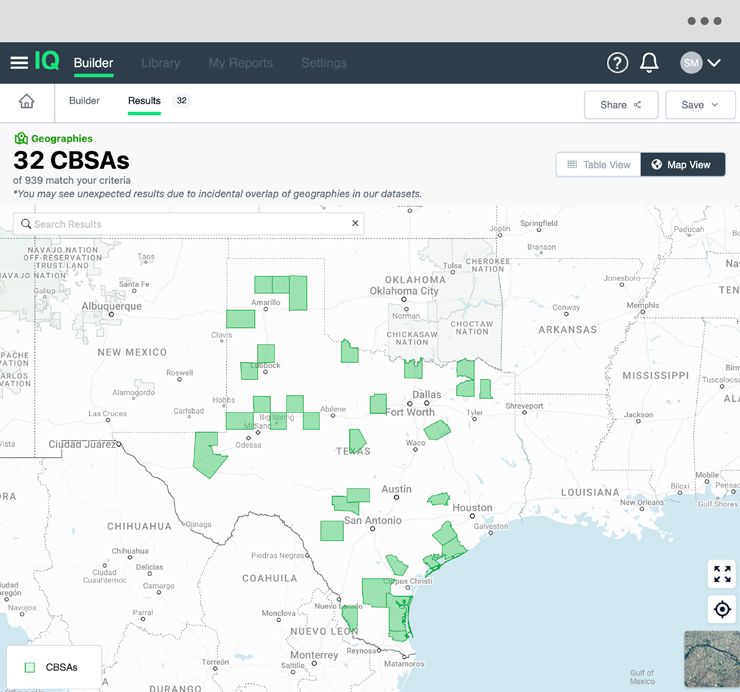 Export results and share to SCOUT
Found the answers you need? Download the results to share with other stakeholders or to further analyze in your own systems. You can even push your results to the SCOUT map for easy data visualization.