Site Scoring
Compare retail sites to generate instant, easy-to-understand scorecards.
View grades for the most common factors that indicate performance potential: overall assessment, customer potential, retail traffic, competition, and area draw
Access additional metrics not factored into the scorecard that can inform on the opportunity
Generate scorecards using multiple models simultaneously to assess which brand is best for a site
Market Optimization
Identify a brand's location growth potential within a DMA or custom territory.
Control the customer overlap and site score thresholds used in the analysis
View the total number of possible sites, the total number of recommended new sites, and the number of current sites
Visualize the geographic trade areas for recommended new sites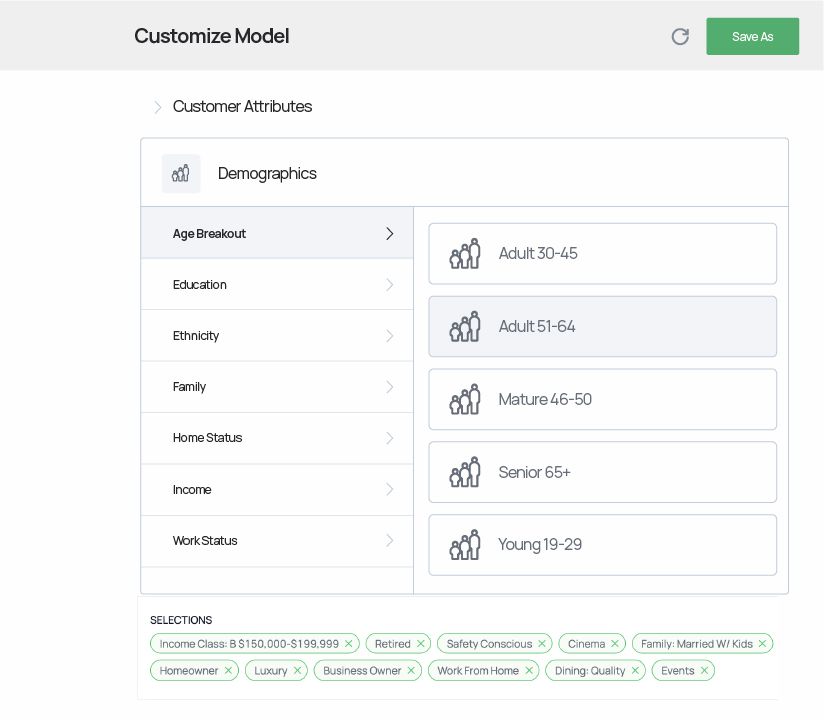 Factor Customization
Customize your site scoring experience.
Access Buxton's full library of automated site score models
Customize a model by adjusting variables, variable weights, and comparable site benchmark sets
If desired, integrate with Buxton's SCOUT application to initiate site scores from a single application