Self-Storage is a $39.5 billion industry in America, with 9.4% of households renting some sort of storage facility. The Self-Storage business model has been a trending hot investment for the past decade, but the landscape of this industry has changed dramatically in recent years.
When building a Self-Storage facility, you need to analyze what type of customers need storage and how you are able to target them with psychographic analytics. What Buxton has found using customer and location data, is that successful Self-Storage locations are the ones that are built around the lifestyle and behavioral aspects of your customers.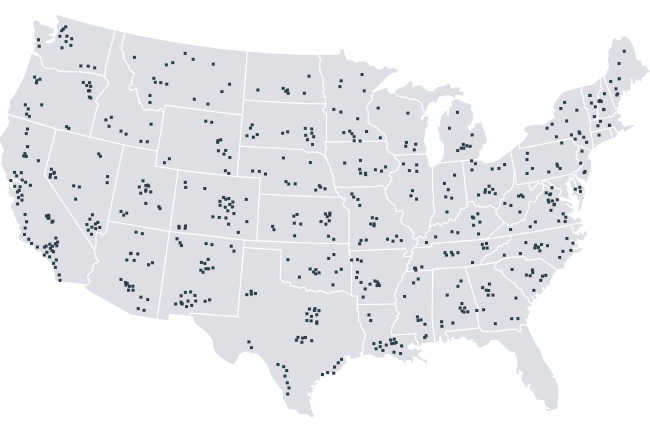 With nearly 60,000 storage facilities in America, location is more important than ever. Buxton can help identify your best customers and what the prime locations are for these customers, putting your Self-Storage location right where they need it.
Self-storage isn't what it used to be. The storage industry used to prioritize building locations on the cheapest dirt or land possible, no matter the location. Now, storage customer's behaviors have changed, leading to more frequent usage and visits.
Location analytics and trends in visitor volume can help businesses understand the customer potential, and find the location to make your Self-Storage facility more successful. This is especially beneficial now that customers are wanting their units to be more accessible than ever.
The competition and expectations for the Self-Storage industry have never been higher. Buxton's Chief Innovation Officer Todd Walls says customer data analytics have shown that customer behaviors have changed, leaving Self-Storage facilities needing to pivot their location strategies, their operations, and provide more amenities and services to benefit customers in their day-to-day lives.
With changing customer behaviors, new storage customers are prioritizing ease-of-access and convenience in their storage unit more than the old days of space and affordability. By providing in-depth data on traffic patterns and behaviors of your customers, you have the data to out-position your competitors and identify the ideal co-tenants for your brand.
The Bottom Line:
Self-Storage is a rapidly growing industry with lots of key players. Buxton knows the recent shifts in the industry, and how you can stand out in the saturated market by using customer data and analytics to pinpoint a prime location and to optimize your offerings.